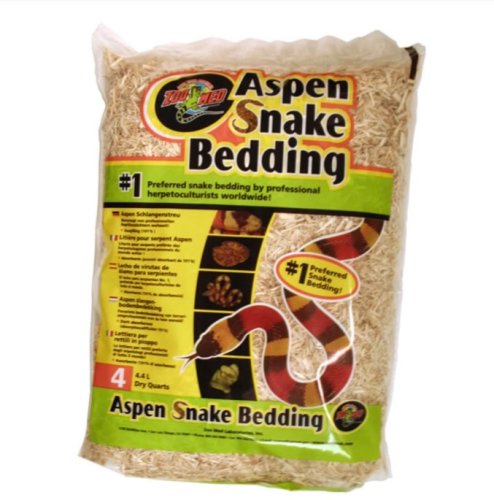 Aspen Bedding
Aspen bedding 4.4 ltr bags. Ideal substrate for snakes
Aspen bedding 4.4 ltr bags.
Ideal substrate for snakes, lizards and small animals to form burrows and nests as they would in the wild.
It is 99.9% dust free, no toxic oils like other similar wood shavings.
Aspen snake bedding is a green product made from a renewable resource. Can also be used for birds, lizards, tortoises, turtles, tarantulas and insects.