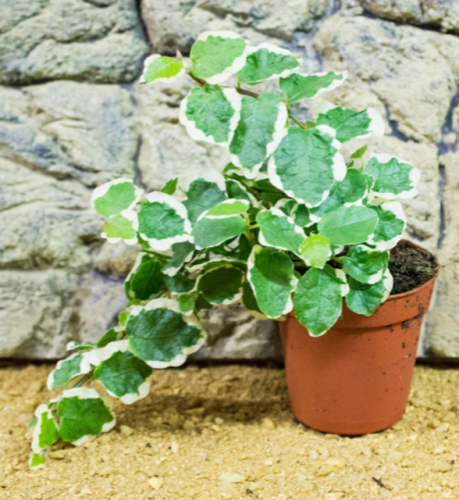 Live plant ficus pumila 5cm pot
Live plant ficus pumila 5cm pot
A creeping fig is the classic terrarium plant.
If planted high up in the terrarium then it will trail down and can be used to form cascades of foliage.
It prefers a moist soil and high humidity with good light. It will tolerate low light but this tends to make it grow straggly and produce small leaves.